Lessons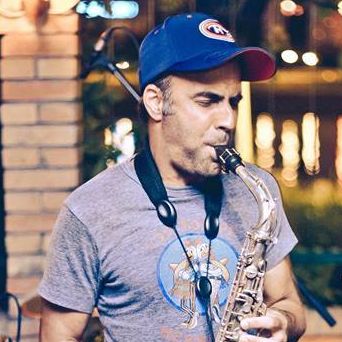 Lessons
via Zoom, Skype, Facetime, etc/ In person / Clinics, Masterclasses, Residencies.
I have been teaching for many years. Besides teaching privately in person and via Zoom,Skype etc.. I teach at schools around the world. A few notable ones are USC, Cal Arts, NYU, on staff at the New School NYC, Manhattan School of Music, the Paris Conservatoire, Rotterdam Conservatory, Amsterdam Conservatory, Groningen Conservatory, Siena Jazz, U of Western Michigan, U of Toronto, Humber, U of Montreal, U of Miami, North Texas, and many others.
I love teaching. I love passing the knowledge that I have picked up along the way to the younger generations. 
Studying music has been a huge part of my life. I started when I was 12 and have never stopped. I took lessons consistently (weekly) from age 12-18 sometimes with more than one teacher so that I was taking 2 lessons a week with different teachers. And then after that period, I studied when I felt like I needed some new information, which was often.
When I moved to New York City from Ventura CA at the age of 19, I immediately went to study with Phil Woods, Dave Liebman, George Coleman, Bob Berg, Bob Mintzer, and I practiced very consistently. 
Now, my students consist not only of saxophone players but also many other instruments. There's a lot to be learned that isn't instrument specific. 
Many people come to me to study composition, as that has been a huge part of my career. Composition can be taught on it's own and in conjunction with improvisation. 
I have had students come to me for Production lessons also as I have produced every one of my records and records by many other people most notably, Donny McCaslin. 
There are students that come to just talk. There's so much to learn about music and life in general. From my experiences through my journey with music, I've learned a hell of a lot about people...and places...and..life.          There's a lot to pass on.
So I can help you. If you are a musician, a fan, or just someone that wants to learn and talk about life. Life is a long hard journey. It feels good to have an outlet and to tie that to art. I do that. Don't be afraid to take up lessons and/or worry about what the process consists of. I tailor to what you want and need. 
Studying music and studying life intersect. There are times when both need to be talked about to make either one work well for someone. This can be an avenue to take, if desired.
I have students from all corners of the globe. So with the tools we have now, nowhere is too far. I will put a teaching calendar up on this site soon too so that it will be easy to see the schedule and available times.
Email me for lessons using the button just below.